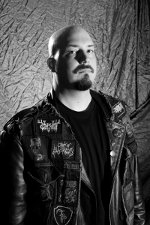 Chant Of Blasphemy were founded on a disastrous autumn day in 1999 by Dr. Stench, Ardath Bey and Goatruler and in 2001 the first gigs were played.
The first demo "Impalement of Jehovah" was released in January 2002, containing all the old stuff that was written up to then. In summer 2002 recording of the second demo "Demon II" started, which contains the three best songs from the previous demo and two new songs. It was eventually released in 2003. Both demo tapes "Impalement of Jehova" and "Demon II" were recorded in the rehearsal room. The lineup on both releases was: Dr. Stench (Vocals), Ardath Bey (Guitar), Fanfir (Guitar), Goatruler (Drums).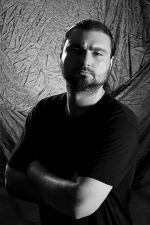 After the recordings Fafnir left Chant of Blasphemy and Nordger joined the ranks. In 2004 the recordings of the two songs for the first 7" vinyl called "Revelation" started, which was released in 2005 on Warfront Productions.
During the years 2006 till 2009 Chant of Blasphemy played some concerts and wrote new songs. In 2008 Chant of Blashphemy started to record their self-produced debut "Godless Extermination" at the Blasphemy Halls. After more gigs and working on the album it was released on 2011-11-11!
In summer 2013 Nordger left the band. Nevertheless, in autumn 2013 Chant Of Blasphemy have entered the Blasphemy Halls again to record some new songs, which are released on the split CD "Infernal Lamentations" with Streams Of Blood in summer 2014.
Current lineup: Dr. Stench (Vocals), Ardath Bey (Guitar), Goatruler (Drums)

Chant Of Blasphemy: Evil Thrashing Black Death Metal!